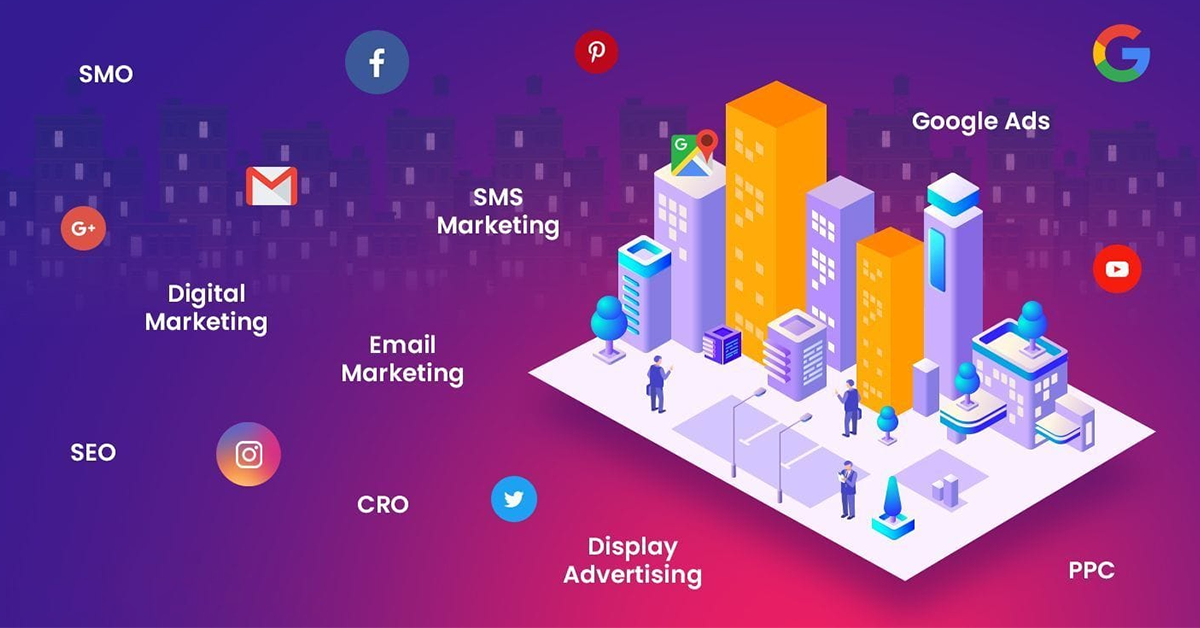 In the fast-paced and ever-evolving world of real estate, the importance of digital marketing cannot be overstated. As the internet becomes the go-to resource for homebuyers and sellers, real estate professionals must adapt their strategies to stay competitive and relevant. Marish Solutions understands the significance of digital marketing in the real estate industry and aims to provide real estate agents with comprehensive solutions that drive success. In this blog, we will explore the key digital marketing strategies that can elevate your real estate business to new heights.
1. Optimize Your Website and Mobile Presence
A well-designed, user-friendly website is the cornerstone of any successful digital marketing campaign. Ensure that your website is not only visually appealing but also easy to navigate, providing valuable content and seamless access to property listings. Mobile optimization is equally crucial, as an increasing number of potential buyers use their smartphones and tablets to browse listings on the go. Marish Solutions specializes in creating responsive websites that cater to today's tech-savvy buyers.
2. Embrace the Power of Social Media
In today's interconnected world, social media platforms have become invaluable tools for real estate marketing. Engage with your audience by creating compelling content, including property photos and videos, neighborhood highlights, and real estate tips. Platforms like Facebook, Instagram, and LinkedIn allow you to target specific demographics and reach a broader audience, amplifying your marketing efforts. Marish Solutions can help you craft engaging social media campaigns that build brand loyalty and generate leads.
3. Leverage Email Marketing
Email marketing remains one of the most effective ways to nurture leads and maintain client relationships. Capture the email addresses of potential buyers and sellers through your website or social media channels, and then provide them with valuable content through regular newsletters and updates. Marish Solutions can assist you in creating personalized email campaigns that foster trust and keep your services at the forefront of clients' minds.
4. Harness the Potential of Virtual Tours
Virtual tours have revolutionized the real estate industry by allowing potential buyers to explore properties from the comfort of their homes. By incorporating 3D virtual tours and interactive floor plans into your listings, you can provide an immersive experience that sets your properties apart from the competition. Marish Solutions can help you integrate virtual tour technology seamlessly into your digital marketing strategy.
5. Invest in Search Engine Optimization (SEO)
Ensuring your website ranks high in search engine results is essential for driving organic traffic. Invest in SEO to optimize your website and content for relevant keywords, making it easier for potential clients to find you when they search for properties in your area. Marish Solutions employs SEO experts who can tailor strategies to your specific market and boost your online visibility.
6. Consider Pay-Per-Click (PPC) Advertising
PPC advertising allows you to bid on specific keywords and display targeted ads to potential clients. By setting a budget and only paying when users click on your ads, PPC is a cost-effective way to generate leads and increase website traffic. Marish Solutions can help you create compelling ad campaigns that deliver measurable results. As the real estate industry continues to evolve, digital marketing remains a fundamental aspect of any successful business strategy. Marish Solutions empowers real estate agents to harness the full potential of digital marketing with website optimization, social media engagement, email marketing, virtual tours, SEO, and PPC advertising. By staying ahead of the digital curve, real estate professionals can maximize their success and thrive in the competitive market. Embrace the power of digital marketing with Marish Solutions and take your real estate business to new heights.